Learning to drink whiskey may seem intimidating, but we have discovered that it is above all a very fun activity. Immersing yourself in the product and carefully tasting it makes the whiskey experience a lot more interesting. We have therefore prepared a short manual especially for all whiskey laymen, in which one key question is central: how do you learn to drink whisky?
For the occasion, we ask whiskey connoisseur Tony van Rooijen to give it a try. Tony revealed his impressive whiskey knowledge at the launch of The Balvenie 's new French Oak . He can undoubtedly talk about this for hours (or rather: days) in detail, but we are especially curious about the basics.
Tony van Rooijen about whiskey tasting
Which flavor categories can whiskey be divided into?
Tony: "A glass of whiskey contains 400 different aromas. As humans, we derive our own preferences from that. Where one person perceives fresh fruit in a glass, another recognizes vanilla. And that's the beauty. It is precisely that wide palette that makes whiskey special.
That said, whiskey can be roughly divided into four categories. During the production process, it is first determined whether the malt is dried on coal or on peat. Where a coal fire hardly adds any flavour, a peat fire gives you a distinctly smoky distillate. Smoky versus non-smoky is therefore a first primary dichotomy.
Subsequently, the type of barrel (European vs. American) also gives direction to the taste. Characteristic of European oak barrels is that the whiskey takes over the aromas of the wood (in technical terms: eugenol). In this type of whiskey you often recognize notes of woody spices such as cloves, nutmeg or cinnamon. In addition, the oxidized tannins from the wood of the barrels provide aromas of dried fruit .
American barrels, on the other hand, are burned inside, which burns tannins. This gives sugars in the wood the chance to dissolve in the whisky. This results in sweeter aromas , often described with notes of honey and vanilla. That's the basics, and this information will help you with your whiskey tasting."
How do you taste whiskey?
1. Look
Tony: "First, look at the color of the whisky. Older whiskeys often have more color than young whiskeys, which are brighter.
When you waltz with the whiskey, pay close attention to the 'tears' that you see in the inside of the glass. The higher the alcohol percentage in the whisky, the more tears form on the glass."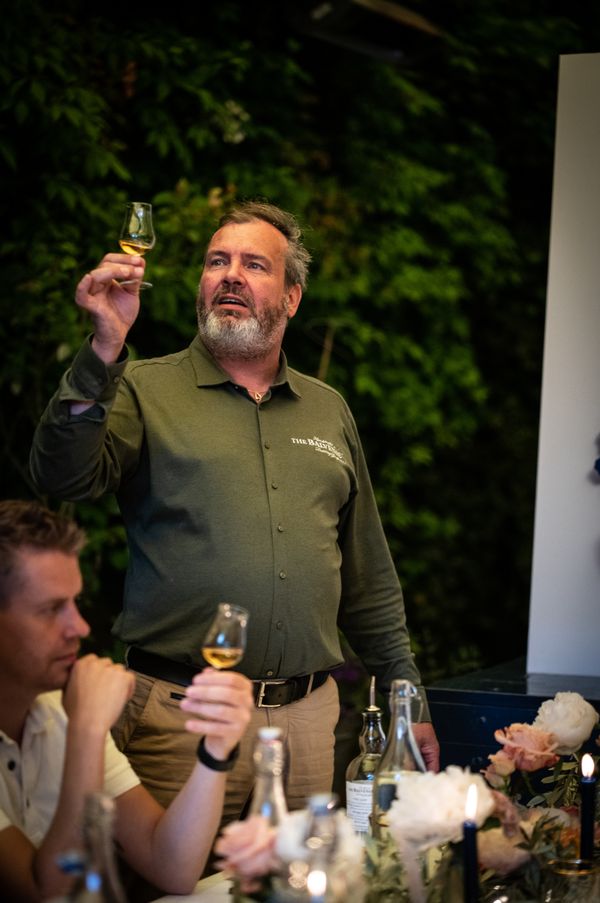 2. Smell
Tony: "Then use your nose to make your first judgment about the whisky. Trained distillers only judge whiskeys by their nose, for laymen a taste wheel can help."
3. Taste
Tony: "Then you take a small sip on your tongue. Leave it there for a second for each year the whiskey has matured . Let the flavors express themselves and give them a chance to explode. Unleash the emotions you associate with the flavors in the whiskey. "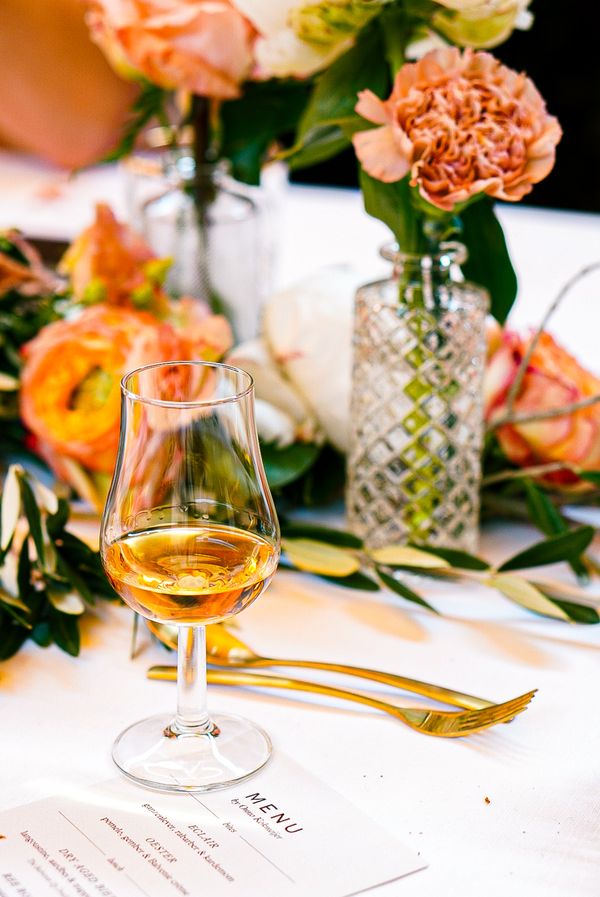 Are there any other things to look out for when tasting whiskey?
Tony: "That you have to consciously know what whiskey is and that there is a lot of difference. Whiskey is a very broad palette, with major differences in how it is made in Scotland, the US or Japan. In fact, those are completely different types of products.
That 'legacy' of whiskey is therefore important, there is a lot of difference. My tastings always start with the question: "What is whiskey?" At least for me it's Scottish. If you really want to delve into whiskey, first look at how whiskey is made .
The glasses are also important: do you go for a small glass or a wide tumbler? Scotch whiskey certainly belongs in a smaller tasting glass, this allows you to really analyze the drink. And always clean it after tasting the previous whiskey! Such a spotless, crystal-clear glass adds to that whiskey experience. And that, after all, is what it's all about."