You've probably run your fingers through a freshly opened jar of Nutella or other chocolate spread. The taste, the "doing something that is really not possible" and the smell of the delicious chocolate with hazelnuts: that combination alone makes these jars irresistible. And now our self-discipline is tested even more. In most supermarkets you will now come across gianduja, say the OG hazelnut spread, which you can hardly keep your hands off.
The battle for the hazelnut spread
Gianduja – pronounced: djandoeja – is a typical Piemontese chocolate with hazelnuts. It was first marketed by Caffarel as a chocolate ( gianduiotto) in the shape of an inverted boat. Fun fact: this was the first Italian chocolate in silver paper.
At one point, those chocolates went  so well that people wanted something new. Ferrero – you know, Rocher's – came around the corner and came up with the  Supercrema Gianduja. Hundreds of years later, that would be known as the Nutella. But, can we conclude that Nutella is a gianduja and therefore gianduja 'just' Nutella? Just start a discussion with an Italian…
what is gianduja
Nice and nice that history, but what is this OG hazelnut spread actually? What is certain is that people become more creative in times of scarcity.
Around the time that Napoleon was in charge in Italy, cocoa was difficult to obtain. In the chocolate shop in Turin (that's where gianduja originally comes from) there was still a bit of chocolate. This was mixed with finely ground hazelnuts. Because the nuts were ground so fine, it was not noticed in the substance of the chocolate bar at the time. The taste had only gotten better and the product was cheaper to make at the time.
Where can you buy gianduja
Did you, like us, feel like running your fingers through a freshly opened jar of gianduja? And then spoon it all out? we get it.
In the past, when Supercrema Gianduja  (or chocolate spread) was just on the market, it was still seen as a responsibly sweet spread. We are not talking about the fact that many types of chocolate spread nowadays consist almost exclusively of palm oil and sugar. With the healthy aspects of the hazelnut spread in mind, we make our way to the local super neighbor. The jars of gianduja have been on the shelves at Albert Heijn for a while!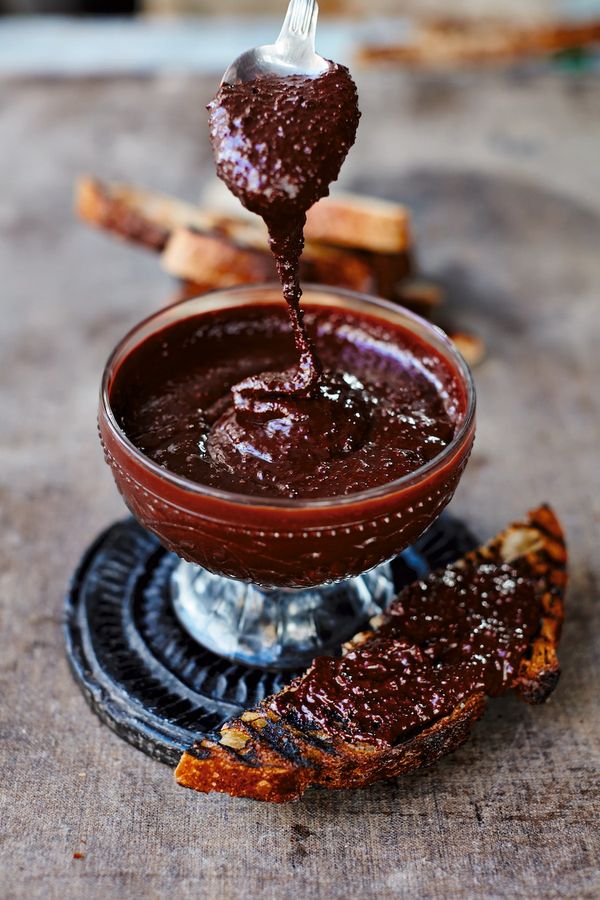 Make your own gianduja
Gianduja is also quite easy to make yourself. Culy got the recipe for gianduja from Jamie Oliver years ago .
Tip: if you are going to make the hazelnut spread, make some extra. For candy accidents, but also to give as a gift. There is nothing more fun than receiving homemade  culinary gifts. A jar of OG hazelnut spread will certainly do the trick.