Thinking about what to eat every week can be quite a challenge. To ensure that you do not put the same dishes on the table every week, we are happy to inspire you with handy weekly menus. Summer is in full swing and that offers endless possibilities on the plate for this weekly menu. We have listed the best for this week.
> Need more inspiration? View all weekly menus!
Not entirely unimportant: these are the best summer drinks of 2022 to serve with it.
Monday
We kick off the summer weekly menu with a healthy and colorful bowl. Nice to look at, even nicer to eat, this vegan bibimbap . A vegetable variant of one of the most iconic Korean dishes, plenty of variety in one dish, and not to forget: each bite is even tastier than the next.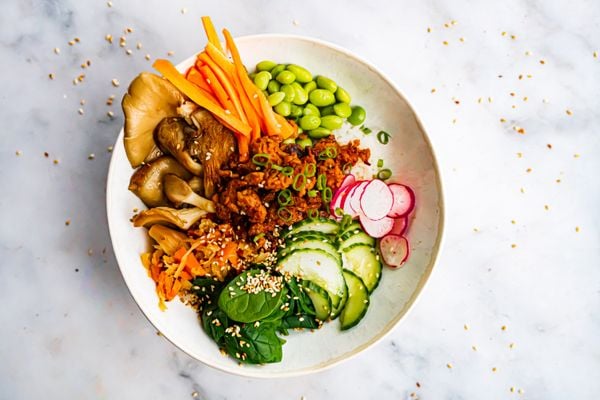 > To the recipe: Culy Homemade: vegan bibimbap full of vegetables
Tuesday
There's nothing more fun than a dinner around the table with a dish to share as the centerpiece. And that is exactly the case with a flammkuchen . This copy with Prosciutto, egg and green herbs is one of those that will make the whole company happy when it appears on the table.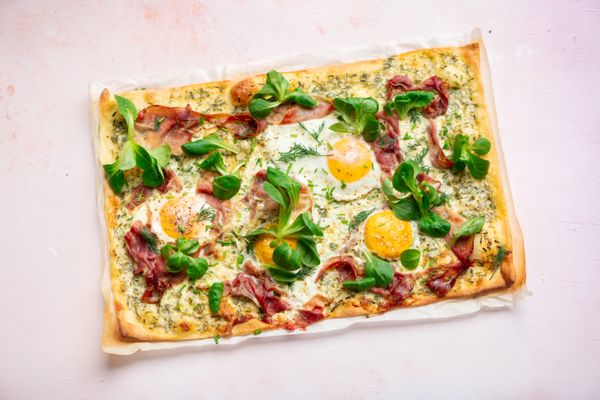 > To the recipe: Flammkuchen with egg, Prosciutto and green herbs
Wednesday
Simple and perfect for a weekday and during a summer weekly menu: chicken with potatoes. And not just any version, but one with chicken thighs marinated in piri piri sauce and golden brown fried spuds. A classic with a spicy twist, everything you feel like on a Wednesday, if you ask us.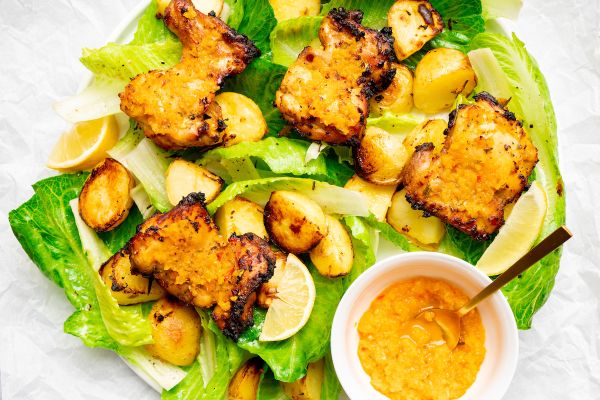 > To the recipe: Culy Homemade: easy chicken piri piri dish with fried potatoes and lettuce
Thursday
Recipes from Yvette van Boven are always tasteful and a joy to look at. So is this grain salad. "This is one of those dishes that I make from leftovers: leftover grains or rice, leftover herbs, a handful of leafy greens. It's actually not a recipe but a way to empty the fridge and make a nutritious lunch at the same time," says Yvette.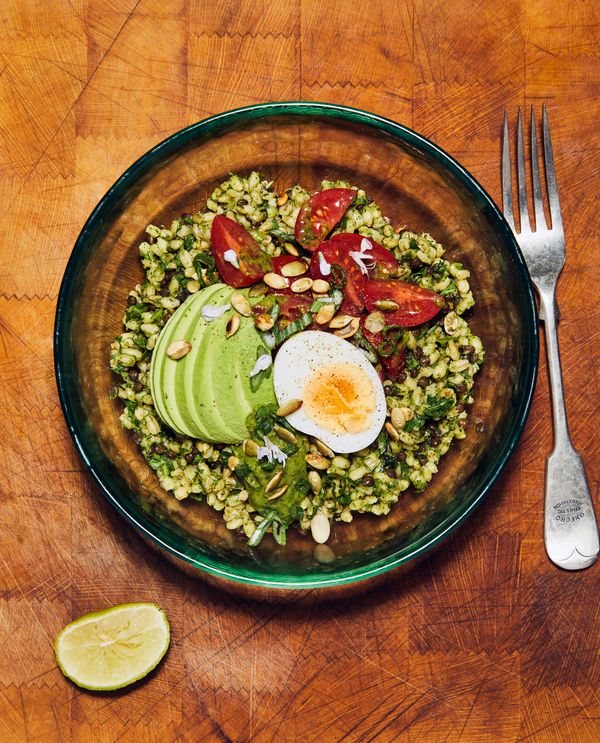 > To the recipe: Green grain salad with lentils, tomato & egg (by Yvette van Boven)
Friday
Tasty bowls: we can't get enough of them. And neither is the Vietnamese cuisine, by the way. So we decided to combine these two favorites in a Vietnamese bowl, with lemongrass meatballs. Icing on the cake: a good lick of sriracha mayo.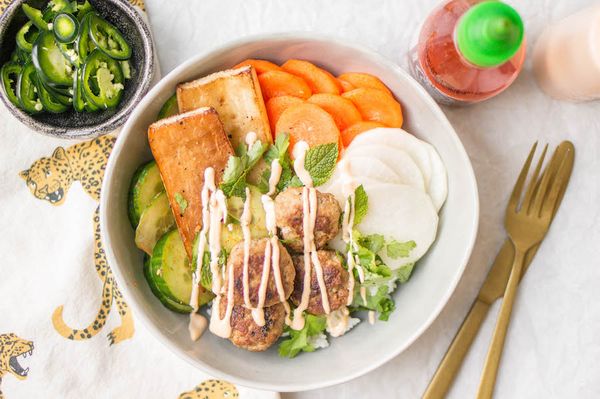 > To the recipe: Culy Homemade: Vietnamese bowl with meatballs with lemongrass
Saturday
Nostalgia for that one Spain trip? We can imagine that all too well. This Spanish bean soup with fennel and chorizo ​​brings back all the good memories in one fell swoop during this summer weekly menu. What makes it extra fun: you can vary a lot with the ingredients. Some white cabbage left? Throw it in! Strips of bell pepper? To do.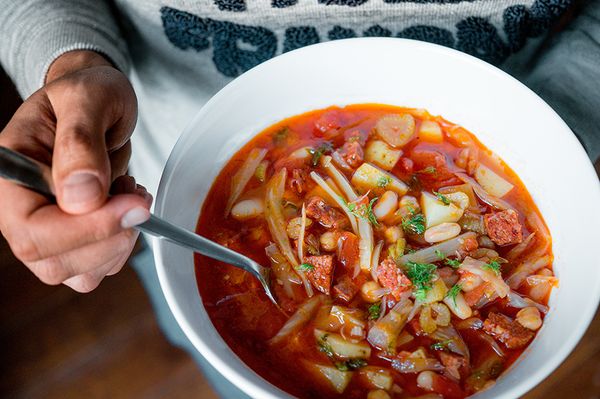 > To the recipe: Culy Homemade: spicy Spanish bean soup with fennel and chorizo
Sunday
We don't know about your home, but we love to prepare something really tasty on Sundays without having to spend hours in the kitchen. Finishing the summer weekly menu with little effort. And that goes just right with this salad with shrimp and corn. Light, fresh and super tasty by grilling the ingredients. Ready for a new week!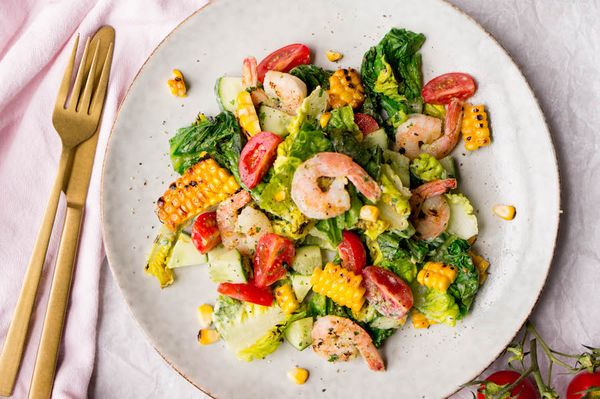 > To the recipe: Culy Homemade: meal salad with grilled lettuce, shrimp and corn on the cob