Sure, it is a joy to come up with culinary dishes or sit down for a five-course menu that will blow you away. But every now and then a croquette or frikandel from the wall just makes life complete. Human as we are, we sometimes wonder in this situation: which is actually the less unhealthy of the two?
These and several fascinating frying facts – which will do great on a birthday, by the way – have been carefully selected by our colleagues at Quest .
Fries (or chips)
We're just going to get the hang of it: according to the CBS, we eat more than 20 kilos of fries per person in the Netherlands every year. Do you still have a way to go? Then check out our irresistible fries recipes, such as these with tzatziki and feta , or these ones with sticky sambal . Should work, we think.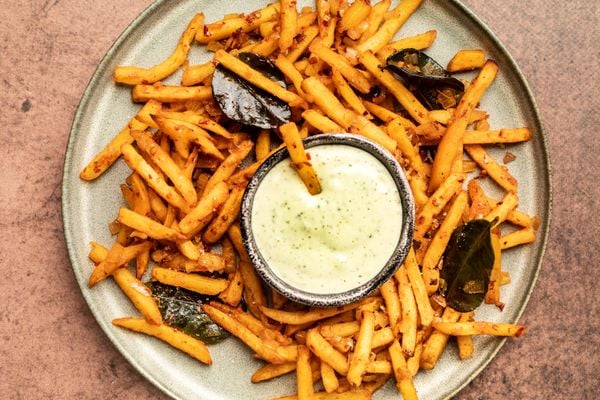 croquette vs. frikandel The quantities are also not childish in terms of snacks, given that we jointly consume 300 million croquettes and 600 million frikandels each year. That's twice as many frikandels as croquettes. And those snacks are, however you look at it, not the healthiest choice. And that's exactly what makes them so delicious.
Fat
When we compare the number of calories of the croquette and frikandel, we see an important difference. Even without being fried, the croquette averages 169 calories where the frikandel easily hits 235. But, once it has dabbled in the fat, the croquette makes a big catch up: it rises to 272 calories, where the fat in the frikandel increases by only 16 calories to a total of 251.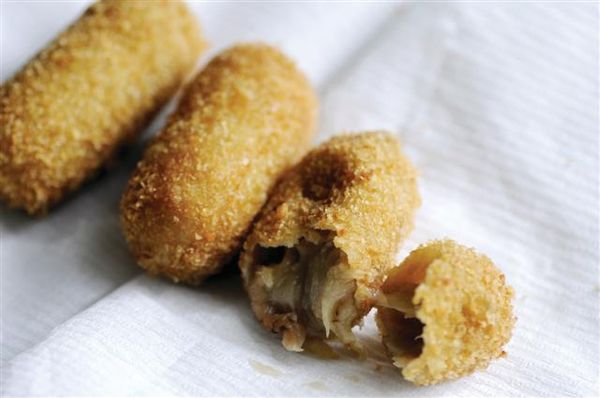 Conclusion
Fried, a croquette contains on average 21 more calories than a frikandel. This is because the croquette absorbs more fat during frying. Small side note : we all know that a frikandel with sauce – whichever one – is a lot tastier, where the croquette reaches a heavenly level with only a layer of mustard. So with that addition you actually straighten the calories again.
Our advice is mainly: don't think about calories when you take a snack from the wall once in a while. Or she makes her own, of course, such as this croquette according to a classic recipe by Cees Holtkamp or the ultimate frikandel according to Yvette van Boven .
> Read also: Once and for all: is it frikandel or frikadel?