Thinking about what to eat every week can be quite a challenge. To ensure that you do not put the same dishes on the table every week, we are happy to inspire you with handy weekly menus. Everyone has stale bread in the drawer. Whatever you do, don't throw it away. Use it in one of these recipes with stale bread. This way you can enjoy it for a full week.
> Need more inspiration? View all weekly menus!
If you really have a large amount left over, read this tip first about what to do with breadcrumbs.
Monday
The classic Italian salad traditionally made with stale bread: panzanella. The dry pieces absorb the moisture of the other ingredients, making the taste rich and filling. You can process all kinds of bread in this super simple version.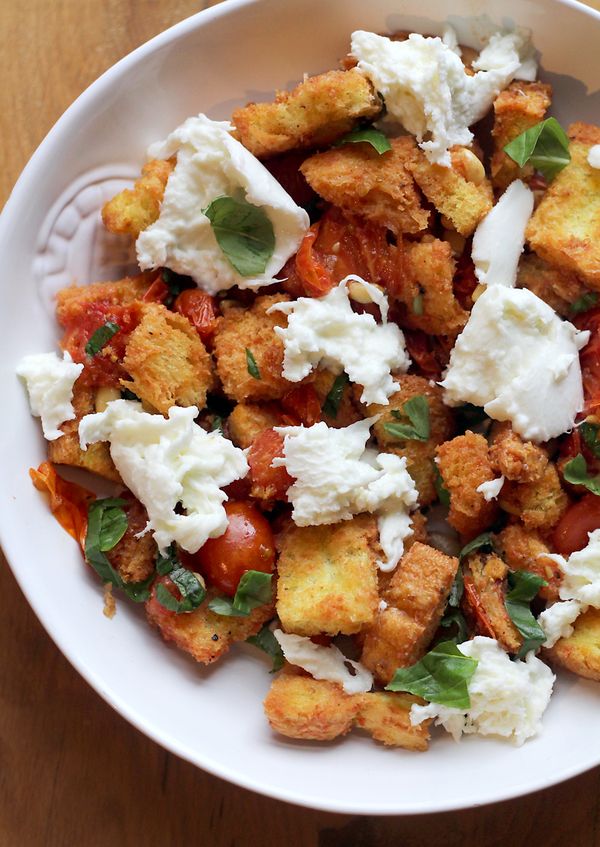 > To the recipe:  Culy Homemade: panzanella caprese salad
Tuesday
Pangrattato: crispy breadcrumbs with a lot of flavor that you can really add to everything. Check out this version with Parmesan. Very tasty on pasta, but also on gnocchi, as with the following recipe with asparagus and wild garlic .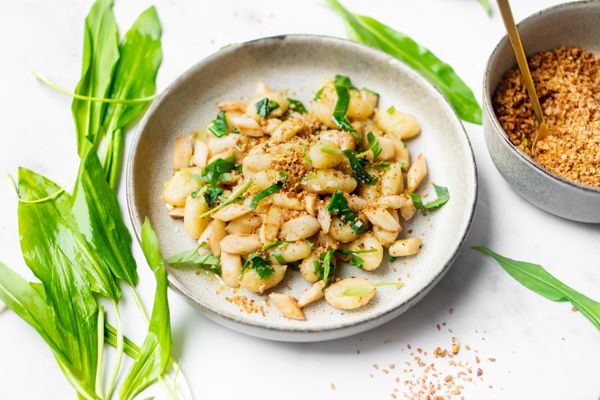 > To the recipe: Culy Homemade: gnocchi with stir-fried asparagus, wild garlic and pangrattato
Wednesday
Breadcrumbs with pasta is always a good idea. You use 3 whole slices in this timeless dish. The soft pasta and ditto sauce are taken to a completely different level by the bite of the breadcrumbs. Then add this last.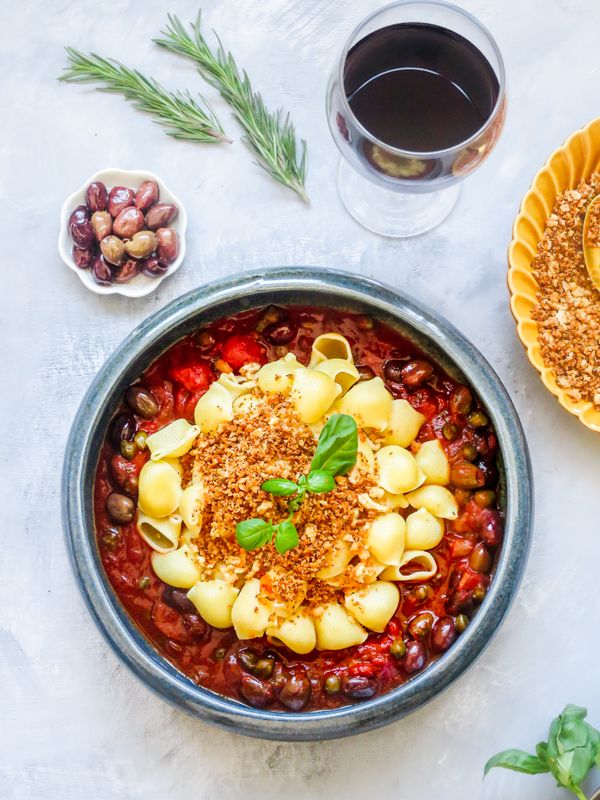 > To the recipe: Culy Homemade: pasta shells with tomato sauce, olives, capers and breadcrumbs
Thursday
You bind meatballs by using breadcrumbs, panko, or yes, breadcrumbs. And it is precisely with the latter that the older the better. Well, until the mold is on it, of course. So choose the right time to process your old bread in this green curry.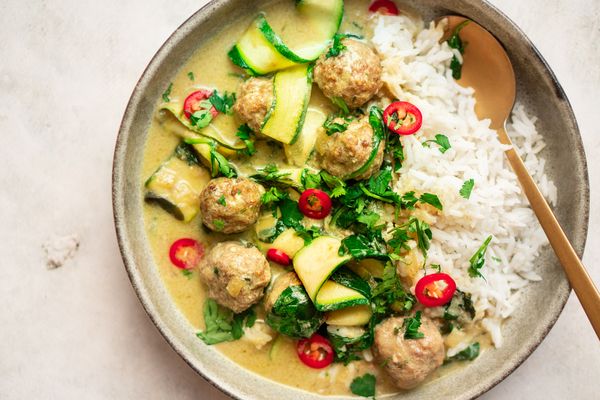 > To the recipe: Culy Homemade: green curry with meatballs, spinach and zucchini
Friday
Really a case of little effort, great result. Spaghetti vongole is a lot less complicated to make than many people think. In itself addictively delicious, but add crispy breadcrumbs and brown butter and you won't want anything else.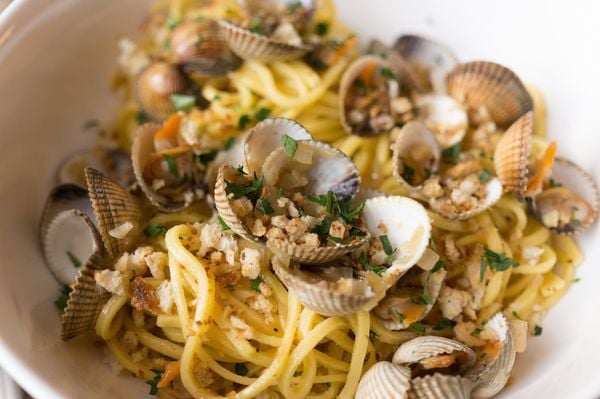 > To the recipe: Culy Homemade: spaghetti vongole with brown butter and breadcrumbs
Saturday
The bread pudding is back again . That's why we also include a sweet recipe in this weekly menu, for the unsurpassed no-waste bread pudding from chef Estée Strooker. Delicious for breakfast or decadent lunch.
> To the recipe:  bread pudding with leftover bread from Estée Strooker
Sunday
The best known way to process stale bread is probably by making croutons. But even with something so simple you can go in all directions, hence these indispensable tips . The good thing is: tasty croutons don't need much else. Combine them with a few distinct flavors and you have the perfect Sunday meal salad.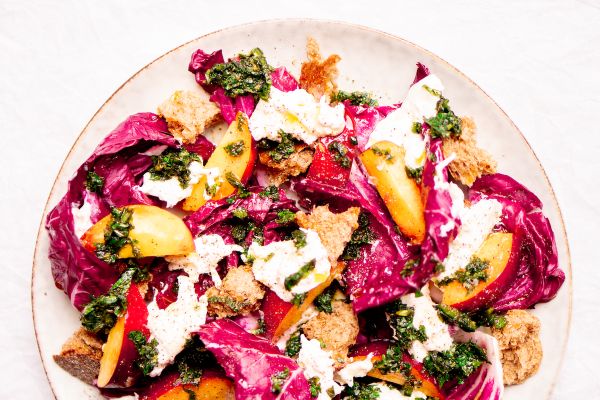 > To the recipe: Culy Homemade: simple meal salad with nectarines, Burrata and mint
Any bread left? Fortunately, the bread pudding is back with a vengeance. Make dessert from your old bread with this recipe or well, eat it for breakfast.