The mouth-watering garlic sauce aioli has been a favorite of many people for years. Despite the fact that you often taste and smell for days that you have eaten a baguette with garlic dip, the aftertaste is completely worth it. Because aioli is the barbecue, gourmet and other side dip that will make your heart beat faster. After years of tweaking our own basic recipe, we at the Culy editors thought it was time for five variations on the garlic blaster. And so: 5 x aioli with a twist.
Which one are you going to try?
Aioli with a twist
Of course, a good variant starts with a perfect basic recipe. Because only when you have mastered that basic recipe well, you can start experimenting. Andy Baraghani gave us his recipe for the perfect aioli in his new book The Chef You Want to Be. We know, that's quite a statement, but if Andy says it, then it has to be. And therefore: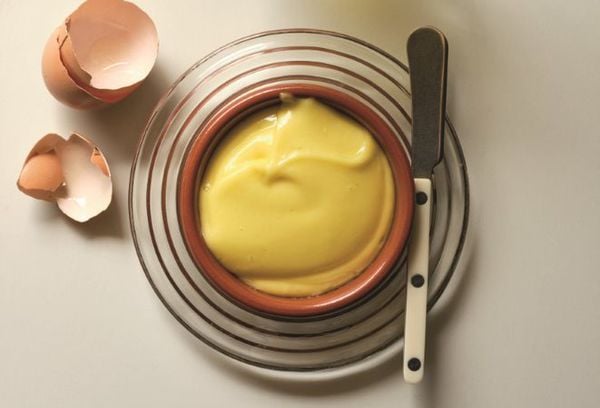 'Nduja aioli
You see 'nduja more and more often in recipes. Not surprising, because this Italian sausage spread is a real taste explosion. Culy's Winnie turned it into aioli and that turned out really well.
In the recipe she mixes the 'nduja with ready-made garlic dip, but you can of course also start from scratch  and make the aioli yourself. The 'nduja 'spread' combines wonderfully with squid tubes, but also goes well with scallops, on roasted corn or simply on a baguette.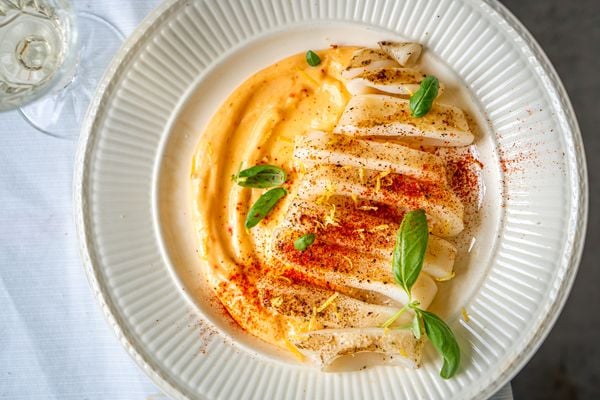 Za'atar aioli
Are you on the Middle Eastern tour and do you feel like a somewhat spicy aioli with a special taste? Then mix it with za'atar . This Middle Eastern spice mixture, based on wild oregano (which tastes like oregano and thyme in one) combines perfectly with the lobed garlic sauce.
Add the za'atar to taste, if necessary with a small drop of lemon juice and you have a delicious za'atar aioli that combines perfectly with a warm focaccia, lamb or aubergine from the barbecue.
Lime/lemon aioli
One of the better ideas for super quick and easy variation with your aioli is to mix in lime. You can do this with any fruit that you think will taste good. Grate lime zest over the sauce or squeeze in some lemon juice and your garlic dip will immediately get fresher and have just that little extra you were looking for.
Combine the dip with a nice piece of meat or eat it next to a piece of salmon. Enjoy guaranteed!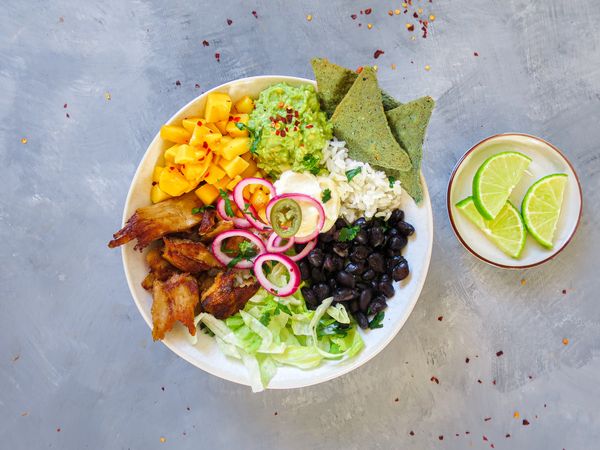 herbal aioli
Besides za'atar, you can of course add all kinds of other herbs and spices to your garlic clove sauce. Go the Italian way by mixing it with basil and/or rosemary. Or bring Greece into your home by mixing the dip with cumin and possibly some grated cucumber.
The basic recipe of the aioli may have an intense taste, but it is also so natural that you can mix it perfectly off-the-cuff with whatever you want.
spicy aioli
Not in the mood for fresh and fruity? Then go for a spicy aioli. In our recipe we mix the garlic dip with chili and paprika powder, but this can also be done very well with other spicy goods  such as hot Mexican peppers or pul biber.
Combine your spicy dip with a hard cheese, baked feta or a nice piece of meat and you are sure to enjoy it. We combine it with super tasty puff pastry rolls with chorizo ​​that you can have on the table in no time.