Baking can sometimes be quite intimidating because of the fine example of precision that comes with it. Sometimes it's like higher mathematics: a gram of something too much and your baking comes out of the oven completely different than it was intended. Shame! Fortunately, it can also be done differently and we are happy to show you that. Choose one of these 20 easy baking recipes and you will instantly turn into a true master baker.
Basic recipes to bake like a pro
As the saying goes, "poop before baking" so we'll start at the beginning. Because how handy it is to have mastered a number of basic recipes – or at least within reach – before you get started. It's not that you don't bake anything without these recipes, but we start with the basics. And therefore a basic recipe for sponge cake dough , classic madeleines , sweet dough and , as icing on the cake , pastry cream .
Did you save them? Then preheat your oven. Let's get started with 20 easy baking recipes.
1. Pavlova
Everyone's friend among the baking recipes is surely pavlova. Okay, we have to be honest, it's not  your classic  apple pie or brownie of course , but it does involve an oven. And so it gets the crown "baking recipe."
A pavlova does well as an impressive dessert. Top it with fresh seasonal fruit or go for these banoffee pavlovas with ready-made (we love that) salted caramel. Guaranteed success after your dinner or just as a sweet snack.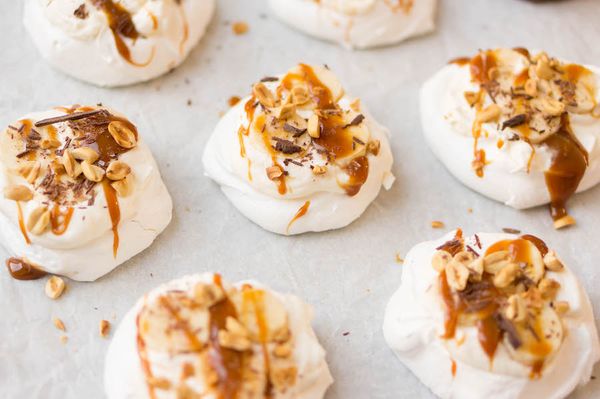 2. Cheesecake
When you say cheesecake, you say sweet delicacy that tastes bite for bite like you're sinking your teeth into a soft, velvety cloud. Sold? we get it.
Cheesecake comes in many shapes and sizes. One thing is certain: it is (almost) always easy to make. Do you now want to go for ultra  easy? Then take this cheesecake plate cake with raspberries and ready-made bottom out of your oven.
Do you have more time to spend? Then we have the ultimate New York cheesecake recipe for you. We stole the recipe from chef Harriet from STEK a few years ago and we are still delighted with it to this day.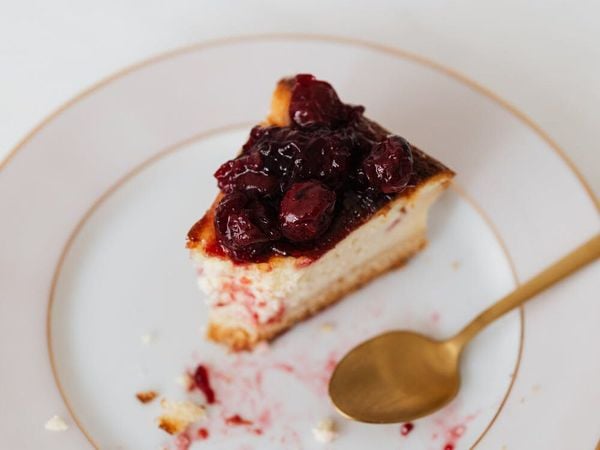 3. Jamie Oliver's super easy chocolate cake
We admit: this cake may look quite impressive. Two-layer, a  cool  looking filling of fruit and a cream. Do you already have your hands in your hair? Do not panic. Jamie Oliver proves once again that chocolate cake is the lifesaver with this foolproof  recipe.
Does someone need to be comforted, is there something to celebrate or do you just feel like chocolate cake ( do we need to say more) : this easy chocolate cake will undoubtedly become your new showpiece.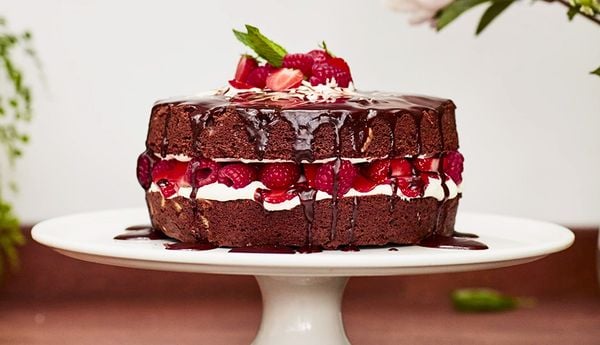 4. Syrup cakes, but better
You probably also have the  craving  for syrup cakes, after which you succumb to a bag of chewy, white  kekskes in the store. That is now a thing of the past, because making your own syrup cakes is actually very easy!
We saw it for the first time in Binnenstebuiten (tip for foodies because the program has nice items about food and drinks) and we have been sold out ever since. But there's a little extra for your cookie jar. Then you can take it out when you're hungry again instead of the soggy supermarket bag.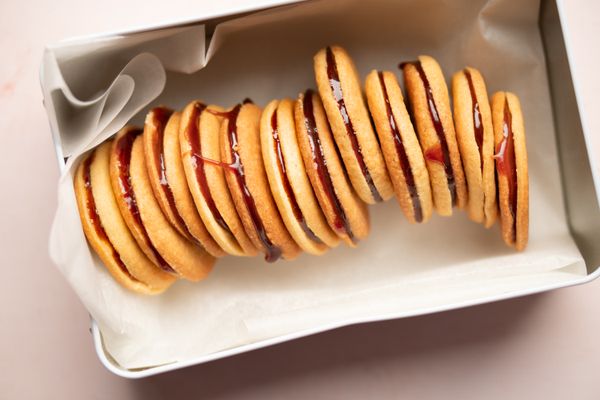 5. Salted Caramel Cake
Hannesen with hot sugar and junk all the way to the baseboards. No, making your own caramel is not child's play yet. Fortunately, you don't have to make caramel for this salted caramel cake! Adding condensed milk and salty butter to your batter will give you that divine salted caramel flavor. But without hassle. We love that!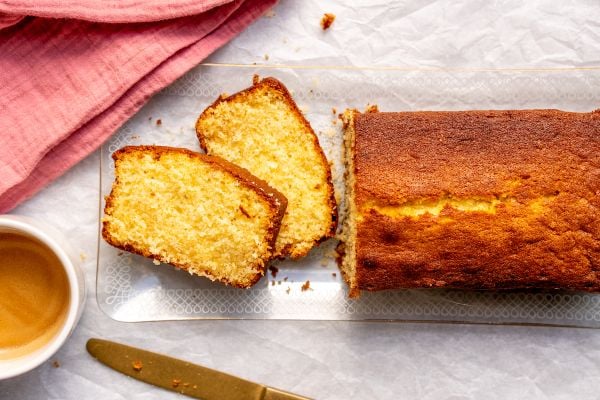 6. Classic butter cake from Cees Holtkamp
Another classic that used to be on grandma's table. We understand that all too well, because this creamy topper has everything you want. It is not soggy, but slightly crispy  at the edges. And thanks to that professional pattern that you can easily push in with a fork, this butter cake looks immediately ready to pass through a ring.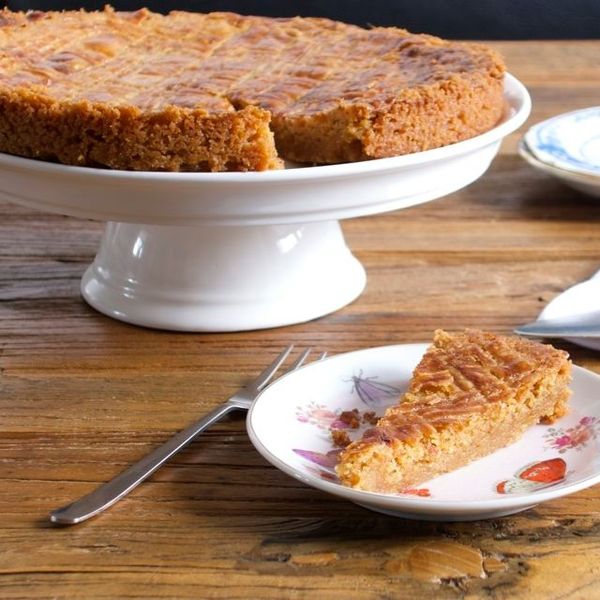 7. Easy Pecan Pie
We always say a resounding "yes!" to pecans. Especially if it turns out that you only need five ingredients for this cake. Go to the supermarket and bake. This easy pecan pie is the foolproof  recipe for a creamy, buttery, golden brown pie. Do we have to continue?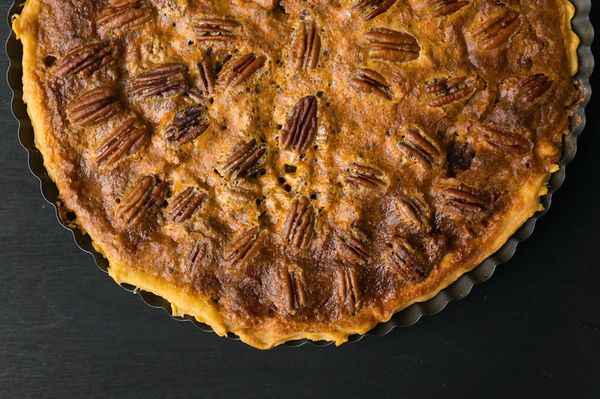 8. Scones
Imagine this: Sunday morning, the outside door open and you either just have breakfast in the morning sun or at the cosily set kitchen table. Yes, with scones on the table you immediately feel like a British lady. 
Did you know that making scones is actually super easy? Even more convenient: you can easily freeze the baked scones and bake them again. Add jam and clotted cream and you start every Sunday lady-like in style.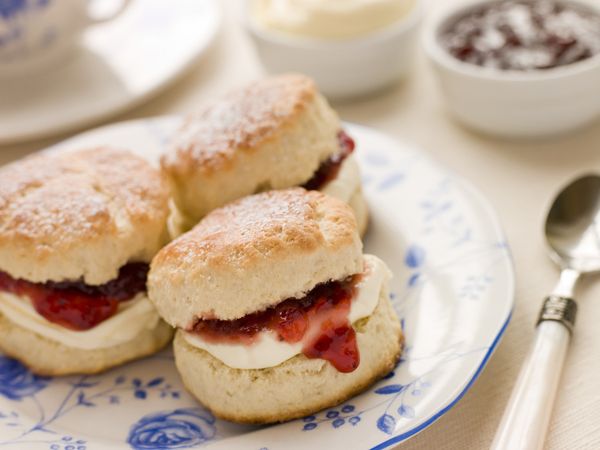 9. Super simple goat's leg pie
"Do you also have goat's feet? That will be difficult." Walking difficult or not, this easy goat's leg pie is on the table in no time. Despite not using an oven (hallelujah on hot days), it still gets an honorable place in this easy baking recipe list. Because goats' feet and a lawyer, that's like… Well, simply indispensable.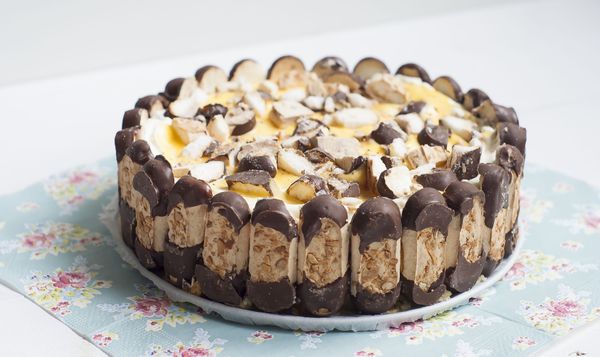 10. Easy oatmeal cookies for breakfast
The saying "Every pound goes through the mouth" does not apply to these cookies. These easy oatmeal cookies with pecan and coconut hold up perfectly next to your first cup of coffee in the morning. In addition, you can easily take these breakfast cookies with you, they are vegan and healthy too. Truly a breakfast for champions  .
---
Source: Culy by culy.nl
*The article has been translated based on the content of Culy by culy.nl If there is any problem regarding the content, copyright, please leave a report below the article. We will try to process it as quickly as possible to protect the rights of the author.
Thank you very much!
*We just want readers to access information more quickly and easily with other multilingual content, instead of only having information available in a certain language.
---