You've been on holiday in  la dolce vita and once back home you can't wait to recreate the holiday dishes from Italy. And yes, yes: we know what they say about recreating holiday dishes at home. Yet there is nothing better than going back on holiday with a plate of food. And that's why we collected the ten tastiest holiday dishes from Italy.
10 x the best holiday dishes from Italy
This way we keep the holiday feeling a little longer.
bruschetta
You must have eaten them during the aperitivo on a cozy square or for lunch on the beach. The bruschette (plural) is an integral part of Italian cuisine. They are easy to make, but oh so delicious.
In this recipe we make it with sun-dried tomatoes, but in Italy you usually get them served with fresh tomatoes cut into small pieces. In the morning, pre-cut the tomatoes and put them in a large bowl with basil and lots of (!) olive oil. Do not put the whole thing in the fridge, but leave it on your counter. That is very important, because cold tomatoes have no taste. Room temperature tomatoes in olive oil are real flavor bombs.
> To the recipe: Bruschettas with sun-dried tomatoes, arugula and Parmesan
piadine
Have you been a tourist in an Italian city, but didn't feel like having an extensive lunch? Then you must have been introduced to the piadina. The piadine (plural) are a type of thick tortillas, often baked in a large skillet. Half of the piadine is topped with mortadella, prosciutto or porchetta and cheese and then folded in half. Brown on both sides and enjoy.
You could also put it this way: where in the Netherlands we have the brown cheese sandwich, the Italians have the piadina. You can invest it with anything you want. We invest the piadina in this recipe with mortadella, ricotta and pistachio and that tastes just like on holiday.
> To the recipe: Piadina with mortadella, ricotta and pistachio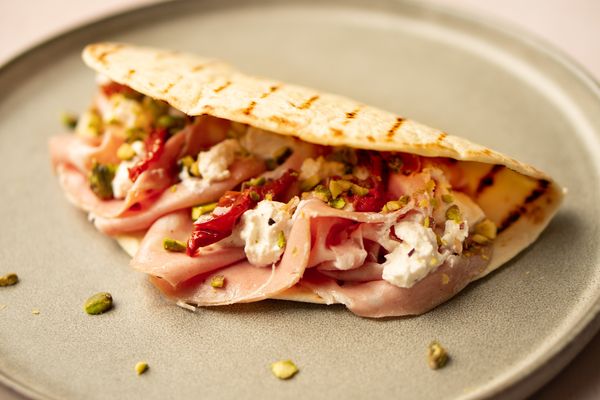 Spaghetti vongole
Another traditional holiday dish from Italy: pasta vongole. Typically a dish to eat by the sea after a long day of baking and roasting. With the sunscreen scent surrounding you and your company, order a plate of vongole and the taste is unbeatable.
The perfect  al dente  pasta with tasty vongole is actually very easy to recreate at home. Do not forget to serve it with a white wine or an Aperol Spritz and you will imagine yourself in Italy again.
> To the recipe: Spaghetti vongole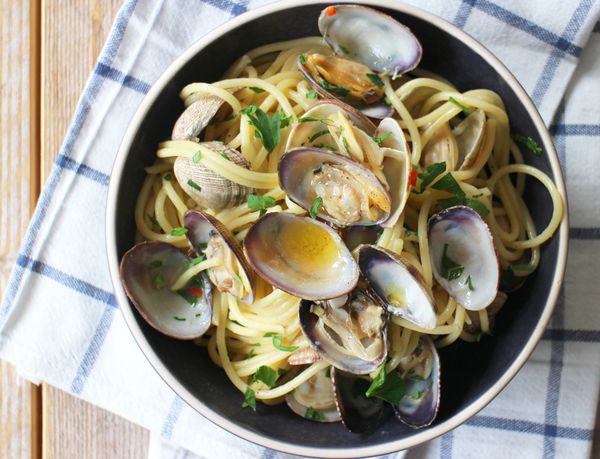 Porchetta
If you have been to central Italy, you have undoubtedly tasted the porchetta. The roast suckling pig is a traditional regional dish in which the pig is emptied, seasoned and tied up again. Once toasted for hours, the porchetta is thinly sliced ​​and served over a focaccia or a pizza bianca.
Making porchetta at home is a bit of work, but if you work carefully and patiently, you will quickly get the Italian taste.
> To recipe: Porchetta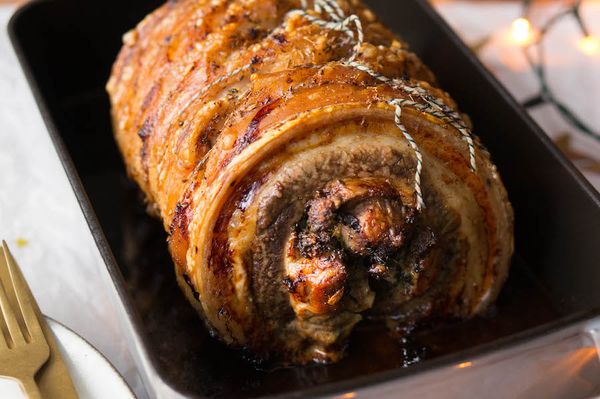 Tagliatelle al rag
Spaghetti Bolognese? No. Tagliatelle al ragù is one of the most popular holiday dishes from Italy and one of the best dishes in Bologna. And that ragù? That's a Bolognese. The perfect ragù starts with an excellently prepared soffrito  (celery, carrot and onion). You let this simmer for a while on a low heat (really long) and only then you continue with the preparation of the rest.
Preparing ragù yourself is therefore not difficult at all and you can really imitate those Italian flavors as you tasted it in Bologna. Especially if you stick to the classic Italian recipe below.
> To the recipe: Tagliatelle al ragù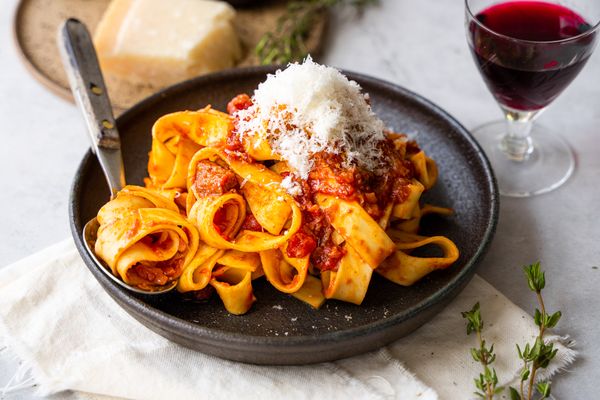 Mussels gratin
If you've been on holiday to Puglia, you probably got these au gratin mussels with an aperitivo there. The southern Italians are literally surrounded by the sea and serve fish, fish and more fish. These au gratin mussels are easy to make and are ideal on a luxury serving board.
> To the recipe: Mussels au gratin from Puglia
Spaghetti al limone
Yes, and if there is a fan-tas-tic topper among this list of holiday dishes from Italy, it is this spaghetti al limone. It's the sun in a plate, but better. A nice side effect is that this pasta is also very easy to make.
If you want to make it a bit more fancy, you can serve it with a sliced ​​steak. And don't forget the Limoncello Spritz. Bring back that lemon too.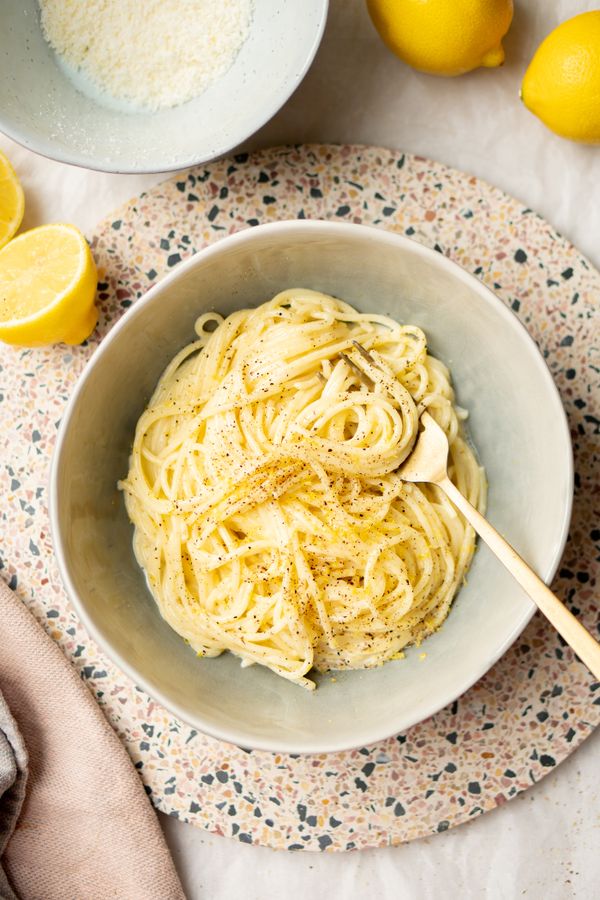 > To the recipe: Spaghetti al limone
zabaglione
When we talk about Italian desserts, the zabaglione is of course number one. It's not difficult, and we haven't even mentioned the taste yet. This is one of those desserts that is on the menu everywhere in Italy, but you will find it on the menu of very few Dutch Italians. Such a shame, because a good zabaglione is perhaps the best dessert ever.
> To recipe: Zabaglione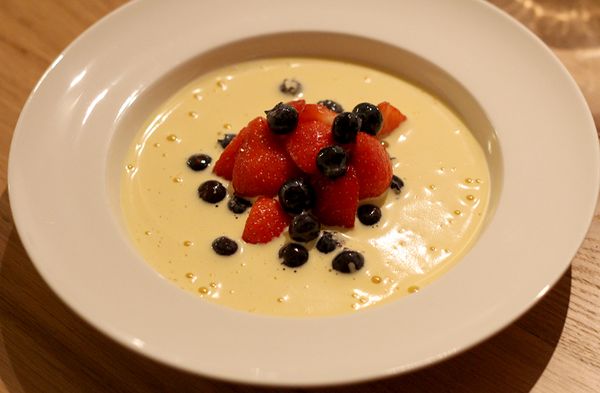 cannoli
It is the luxury brother of our old and new classic Vegter's roll, but much, much better. The cannoli is one of those holiday dishes from Italy that you'll regret not filling your suitcase with when you get home. The crunchy biscuit, the creamy ricotta and that candied orange peel: it doesn't get any better.
Making your own cannoli may seem intimidating, but once you get the hang of it, it's really easy. Don't feel like messing around? There are many Italian specialty stores today that sell the holiday delicacy. Happy!
> To recipe: Cannoli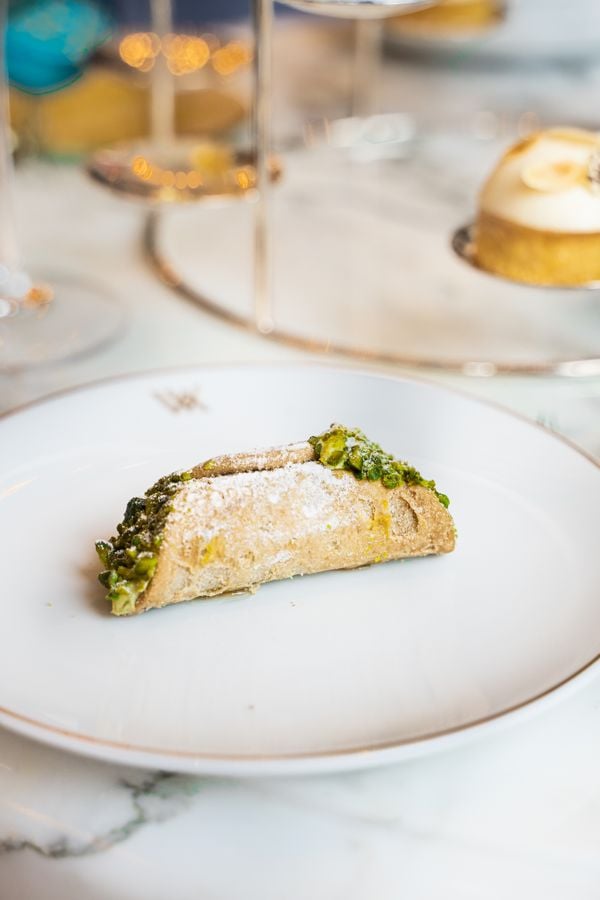 Classic Tiramisu
It cannot be missed on a list of holiday dishes from Italy: the tiramisu. Not to be dragged on during your summer vacation in Italy, and oh how you can long for those lady fingers soaked in strong espresso with a lobed mascarpone or zabaglione mixture and cocoa powder when you get home.
Fortunately, a tiramisu is easily made and you can go back on holiday for 10 minutes after dinner. Close your eyes, take a bite and  la dolce vita  starts again.
> To the recipe: Classic tiramisu