From the bruschettas to the biscotti , many contemporary Italian dishes are a result of the cucina povera . That centuries-old way of cooking simple, cheap and sometimes delicious. Italy has long been an agricultural, poor country. Every day pizzas and an extensive aperitivo were not in it. But what does one eat? Culy dived for you in the cucina povera .
What is the 
cucina povera
 ?
You have probably heard of it, the cucina povera , but what is it actually? Flat translated it is 'the poor man's kitchen.' However, there is a much-made misunderstanding. The really poor Italians had no cucina available at all in the Middle Ages and after the First and Second World War.
It was the middle class that took the culinary blows. Meat, which was widely eaten, was scarce, and if there was any, it was organ meat that had to be stewed for hours to get any of its flavor off. The same goes for milk. It spoiled quickly and so it was made into cheese. And the whey was used to make ricotta.
The cucina povera made creative. However, you should not see it as a specific cooking style. Because the dishes are different throughout the country and per season. Think of it more as a collective term for what and how was cooked: achieving the maximum with few ingredients.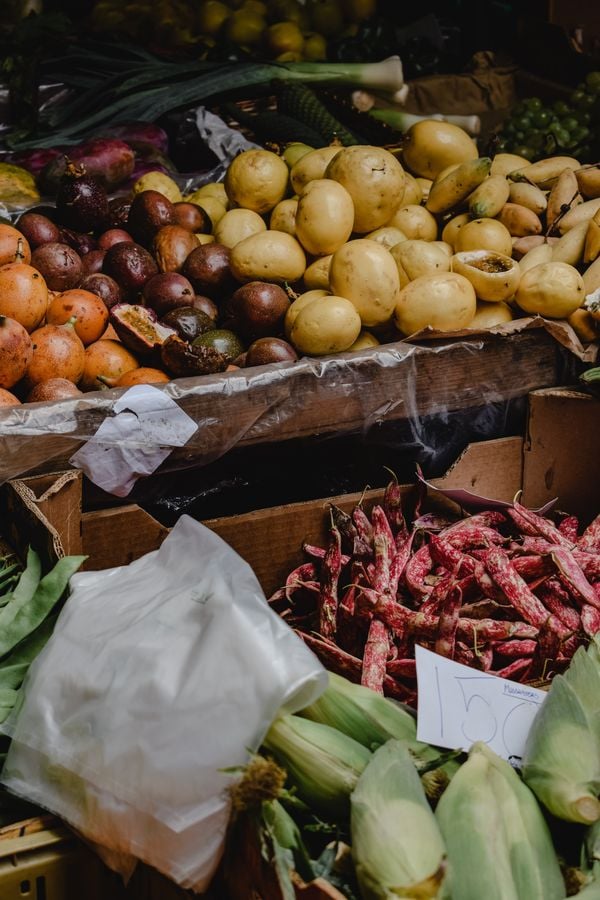 5 x typical dishes from the cucina povera
Pasta e fagioli
Perhaps the most famous dish from the cucina povera and the dish that still 'holds up' today is the pasta e fagioli. So pasta with beans. Beans were seen as the meat of the poor and were always present in an Italian cucina . No wonder: they were cheap, nutritious, and filled quickly.
How the pasta with beans was made varied greatly from region to region. Not only because the exact same beans were not available everywhere, but also because you could vary so much with them. From a kale pasta with borlotti beans to a light pasta stew with nettle or chicory through it. That cucina povera isn't that crazy after all!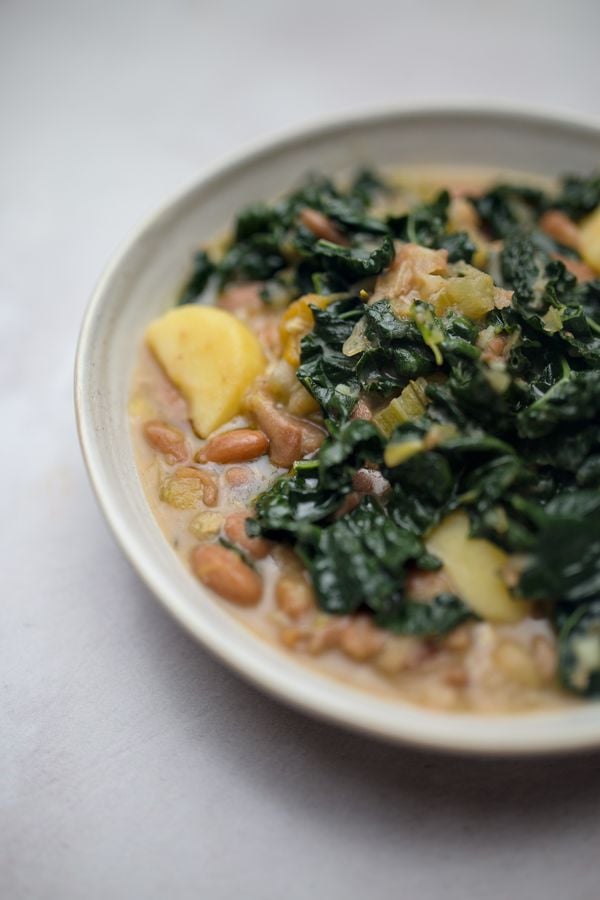 minestrone
This is bound to ring a bell, because the minestrone is still a frequently made souvenir from the cucina povera today . And logical, because you tipped everything into a pan, let it simmer for hours with some herbs (picked from your own garden of course) and then you still had a nutritious soup.
Minestrone was always made with leftovers. A piece of zucchini from the night before, beans of course, but also leftover cheese. This way you get the tastiest minestrone if you let 'the bottom' of your Parmesan or Pecorino simmer in the soup.
The phenomenon that also made its appearance thanks to minestrone was the scaretta . Carefully scooping out your plate of stale bread. A way of spooning that has become indispensable in Italy.
ribollita
It's similar to  minestrone,  but if you  call minestrone  a  ribollita  and vice versa, you're almost certain to spark a heated discussion. They are two very different dishes.
Where you  can make minestrone  with a recipe and step by step, that is really out of the question with the Tuscan ribollita  , according to the Italian nonnas. Because for a good ribollita  you really need leftovers. The name already indicates it, because when we translate it, it comes out something like 'cooked again.'
You may, however, eat your minestrone from the night before as a ribollita the next day . Then you have to thicken it with stale bread so that there is almost a pudding left. And when you know your ribollita is good? If it's so firm you can eat it with a fork.
Panzanella
If you're eating that stunner of a  panzanella  in the summer, then you probably don't think of the old Italian poor man's kitchen. That is not surprising, because the  panzanella  has become a 'luxury' meal outside Italy in recent years. While it really isn't.
The  panzanella  is another perfect leftover processor that you can use in all directions. It is actually a classic Tuscan dish, but today it is eaten all over Italy and beyond. What makes the  panzanella  so delicious is the bread that comes with it.
In the past, bread was baked in the village kitchen once a week. You could pick this up and you had to do it all week. After a few days that bread was gigantic hard. When they started processing leftover vegetables into what we now know as the salad, they soaked the bread for hours in the olive oil so that it would become softer. This paged bread was mixed with the 'salad'.
Nowadays, the bread is often baked for a while so that you have crispy, fresh croutons. But appearances are deceiving, because that bread can be weeks old.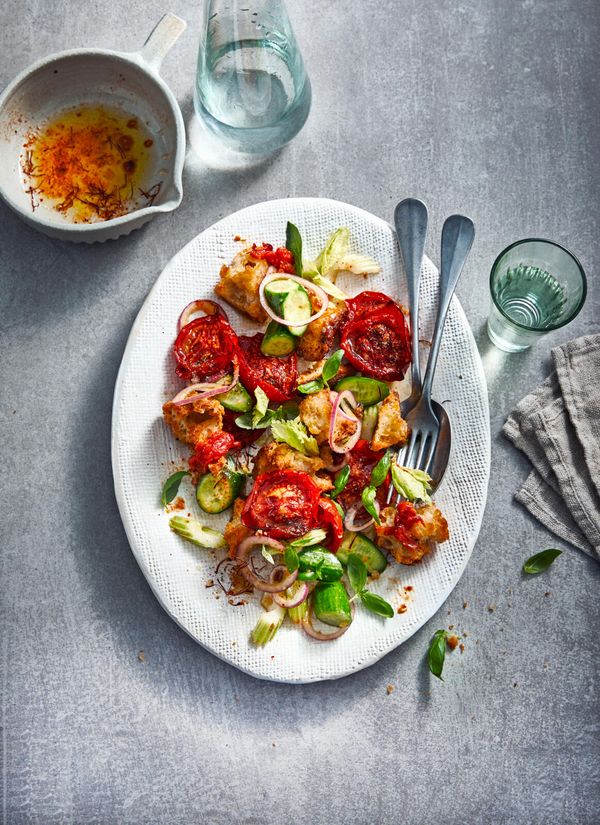 ---
Source: Culy by culy.nl
*The article has been translated based on the content of Culy by culy.nl If there is any problem regarding the content, copyright, please leave a report below the article. We will try to process it as quickly as possible to protect the rights of the author.
Thank you very much!
*We just want readers to access information more quickly and easily with other multilingual content, instead of only having information available in a certain language.
---